Sweet, bumper apple crop ready for picking
September 15, 2016
Sharon Hill, Windsor Star

See Video: http://windsorstar.com/news/local-news/sweet-bumper-apple-crop-ready-for-picking
The best apple crop in a decade is ready to be picked at Thiessen Orchards in Leamington.
"It's one of our best crops we've had in a long time. I'd say probably in the last 10 years," owner Andrew Thiessen said Thursday. "It's a bumper crop."
Apple growers across Ontario are harvesting or welcoming the pick-your-own crowds to what's being called one for the record books for sweetness and flavour.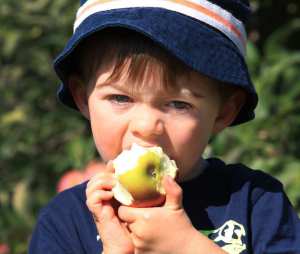 Evan Merrill, 2, of Tecumseh, bites into a freshly picked apple at the Thiessen Orchards in Leamington on Thursday, Sept. 15, 2016. Dan Janisse / Windsor Star
The Ontario Apple Growers which represents 200 commercial apple growers is giving credit to the sunshine which changes starch levels in the apple into sugar. The group's chairman, Charles Stevens, who farms near Newcastle, east of Oshawa, said in an update on the crop that he has the sweetest apples he's grown in 40 years.
The $60-million apple crop in Ontario had perfect pollination conditions in the spring and avoided killer spring frosts which devastated apple orchards in 2012.
Thiessen said his pick-your-own orchard got through a dry June with irrigation. Nice shots of rain in July and August helped the crop, he said.
The size of the apples depends on the location and which orchards received rain or are irrigated. Thiessen said many orchards have irrigation and his pick-your-own crop has regular-sized apples that are really sweet. This year the orchard is celebrating its 40th year of having pick-your-own apples and the cooler weather has come just in time for apple picking, he said.
McIntosh, Royal Gala and Honeycrisp are ready to be picked now and by next week the Jonagold, Ambrosia and Empire apples will be ripe. Fans of red and golden Delicious have to wait for late September and Mutsu apples should be ready for picking by the second week in October.
The pick-your-own orchard, which also has pumpkins and a corn maze, is open from 10 a.m. to 5:30 p.m. daily and has wagons rides on weekends.
To find other apple orchards and pumpkin growers see the buy local map of the Essex County Federation of Agriculture at www.ecfa.ca.
There are about 15 different varieties of apples grown on 15,000 acres in Ontario. The Ontario Apple Growers asks consumers to look for the Foodland Ontario symbol when buying apples in stores.
shill@postmedia.com
twitter.com/winstarhill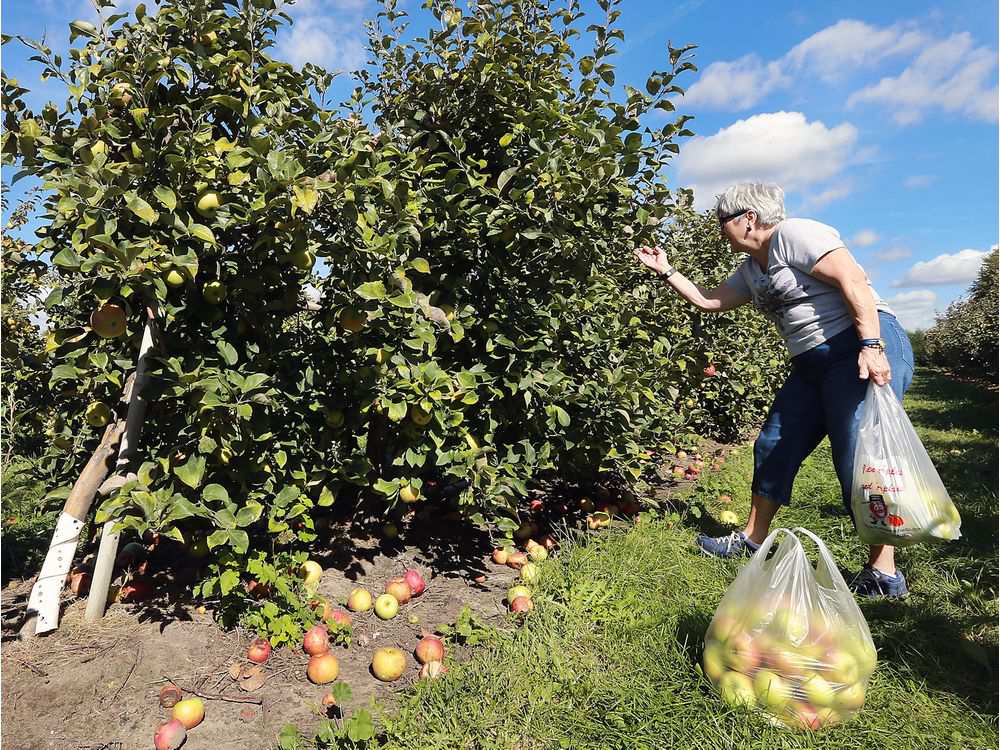 Local apple growers are having some of the best crops in years. Ellie Casporowiez picks apples at the Thiessen Orchards in Leamington on Thursday, Sept. 15, 2016. Dan Janisse / Windsor Star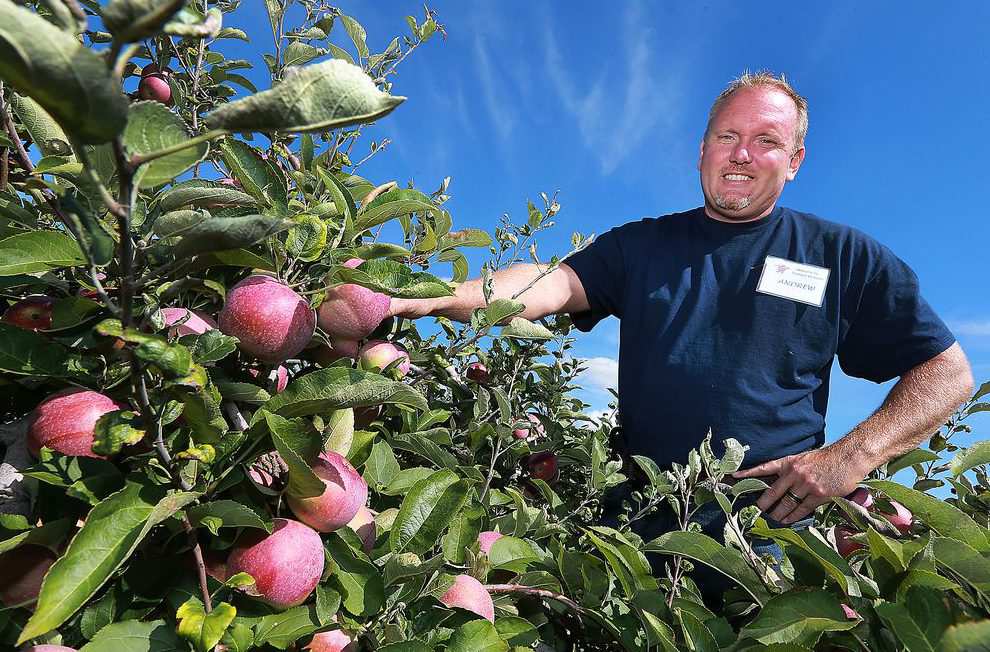 Andrew Thiessen, owner of Thiessen Orchards in Leamington, says this season's apple crop is outstanding. Dan Janisse / The Windsor Star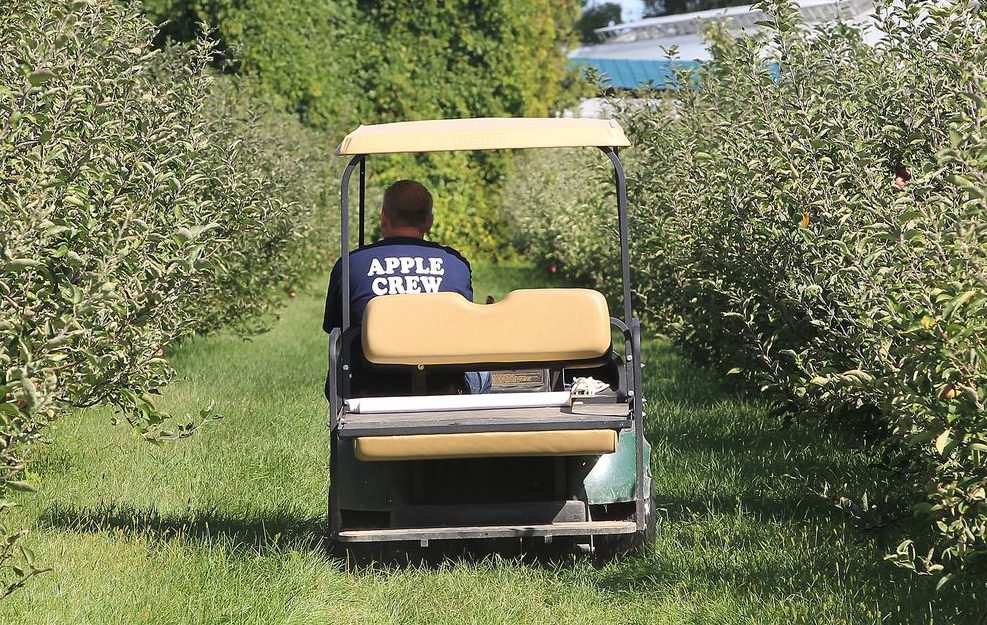 Andrew Thiessen, owner of Thiessen Orchards in Leamington, rides a golf cart through his orchard. Dan Janisse / Windsor Star
Source: Windsor Star
http://windsorstar.com/news/local-news/sweet-bumper-apple-crop-ready-for-picking